Phoenix Lawrence's graduation was featured in the Eagle Tribune, as shown below. View the original article here.
Phoenix Academy Lawrence celebrates 25 graduates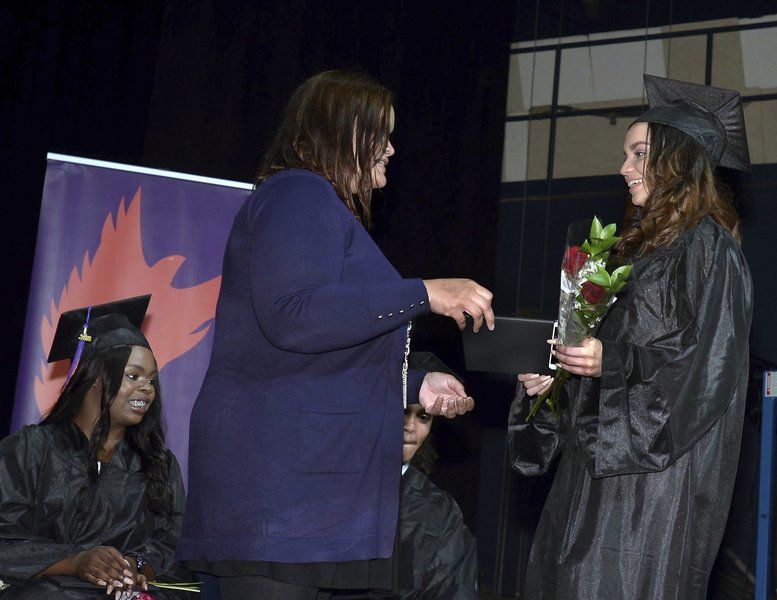 CARL RUSSO/Staff photo. Genesis Marte receives her diploma from Waleska Caceres, director of school culture at Phoenix Academy Lawrence. Phoenix is a public high school that takes students who have not succeeded in traditional settings and puts them on the path to finishing high school and continuing on to college.